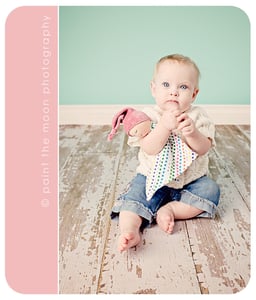 $

28.00
What is a Li'l Lovey? It is the softest, sweetest, first companion doll to love and cuddle ♥
A Custom Li'l Lovey is made from cotton knits that I have or from a t-shirt sent by you! You also get to choose the skin tone and eye color.
Li'l Lovey is about 11 inches from top of the head to tip, about 14 inches from "hand to hand", and is made from the softest, natural materials. The body can be made from any cotton knit fabric I have on hand or a t-shirt that you would like to use (I need at least 1/2 yard of fabric), the hat can be from the same shirt, a complimentary knit, or buttery soft cotton velour.
The head is firmly stuffed with pure eco-wool that will warm up as it is held. Wool is naturally anti-bacterial and anti-microbial and resists dust mites. Wool also has the amazing ability to absorb scent, so if Mom or Dad gives a cuddle to a Li'l Lovey then gives it to a little one to snuggle, the Li'l Lovey will smell lovingly familiar. The eyes and mouth are hand embroidered cotton floss. Li'l Lovey can also be wet on the knotted parts and put in the freezer to give a little relief to sore gums when teething. ♥
As with all toys, please supervise with kids who are under 3 and / or still put things in their mouths. Please check often for signs of wear that may make it unsafe. All seams are double stitched for added durability. The Li'l Lovey can be washed with delicate soap and laid flat to dry.
After purchase, I will contact you to make arrangements. Please feel free to e-mail me with any questions!
Thanks for stopping by Apple Tree House ♥